New details have emerged about a £100million project to transform one of Scotland's most historically important sites into an urban village.
Developers Inhabit have put forward fresh artist's impressions of plans to completely regenerate Broadford Works in Aberdeen.
The former industrial textile production site, which was once home to the largest collection of A-listed buildings in the country, has lain vacant since 2004.
But, earlier this year, the developers launched an official bid to bring the works into the 21st century by creating more than 400 homes, with accommodation for 430 students, as well as shops and office spaces.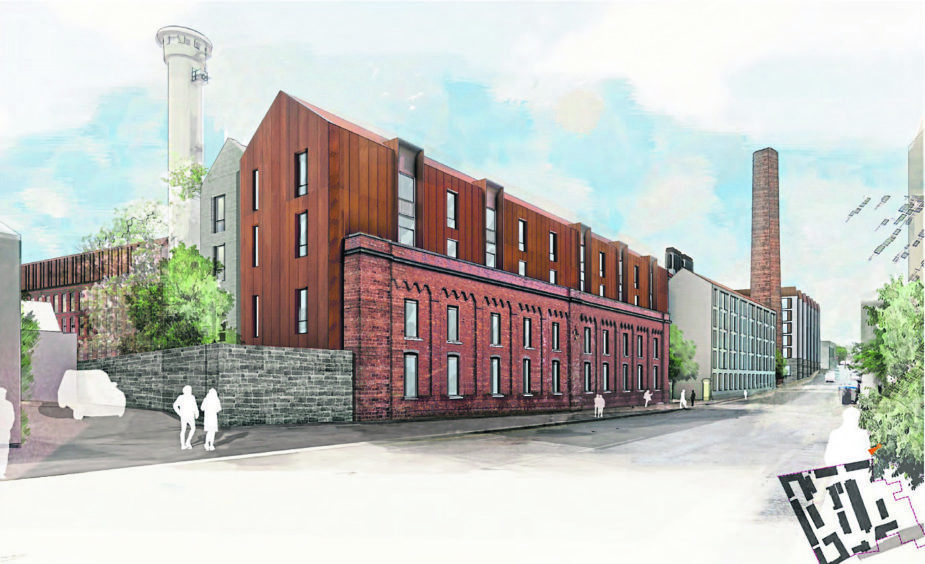 And now, a raft of recent documents added to Inhabit's planning application for the site have revealed several new details, including proposals to light up the industrial site's famous chimneys to make Broadford Works a "beacon" in the city's skyline, and a two-storey extension to the top of the largest building, the Red Mill.
The images in the application also show how the future of Hutcheon Street could look, with new buildings erected around the road's chimney stack and a large housing development behind a red brick facade.
However, it is understood that plans are still in place for the partial demolition of the historic Grey Mill which dates back to 1808 and is one of the oldest iron-framed mills in Scotland, and the fourth oldest known to survive in the world.
The developers have argued that it would be unsafe, and unfeasible to retain the building in its entirety.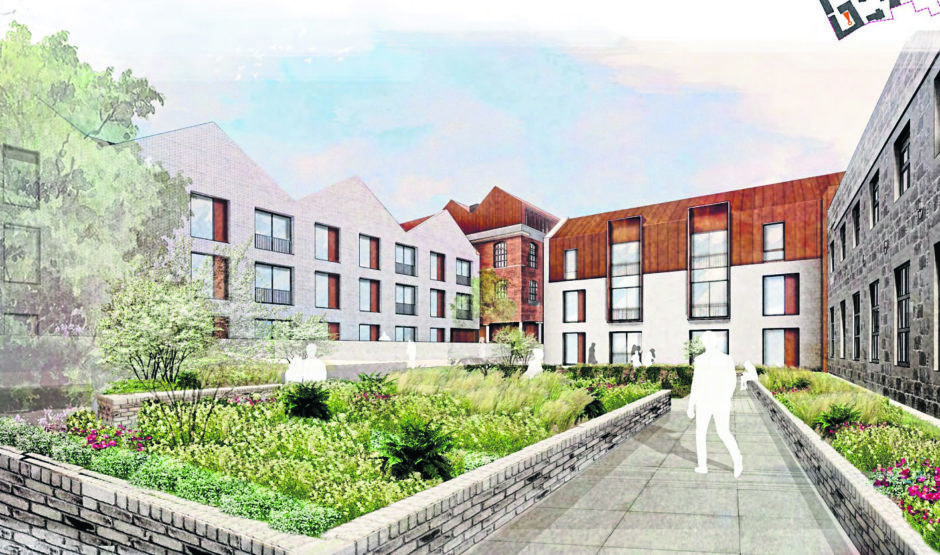 Aberdeen Central MSP Kevin Stewart said: "The people living in the area will be pleased to see development finally taking place at Broadford, as they have had to deal with years of vandalism, arson and disruption.
"Many of the plans and graphics seem to show that much of the heritage will be retained, and that is good news.
"However, it is extremely unfortunate that the Grey Mill cannot be fully retained, and in my opinion everything possible must be done to retain this historic building."
North east MSP Lewis Macdonald also called for the heritage of the works to be protected, but said he was pleased progress is finally taking place at the historic site.
He added: "Balancing conservation and development is often a matter of fine judgements, and I would look to the experts at Historic Environment Scotland to work with the developers to ensure as much as possible of the industrial heritage of the Broadford Works is respected and retained.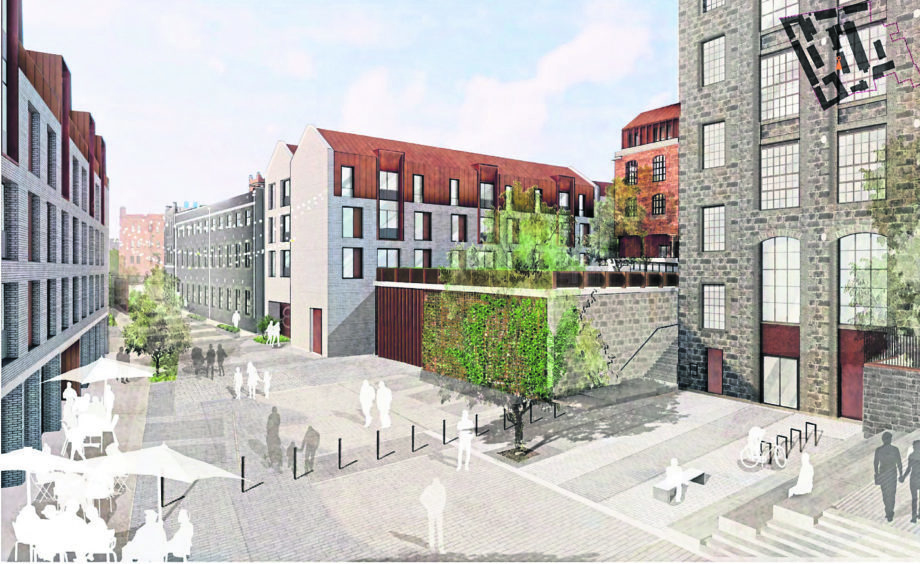 "Broadford Works has been neglected for far too long, and the longer they lie unused the greater the risk that all their historical value will be lost as a result of dilapidation and wilful fire-raising.
"If this development respects the site's historical heritage as far as it can, I would hope to see it actually delivered as soon as possible."
Source : https://www.pressandjournal.co.uk/fp/news/aberdeen/1544343/new-artists-impressions-of-broadford-works-proposals-emerge/
926